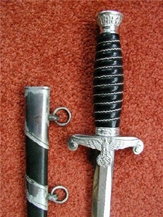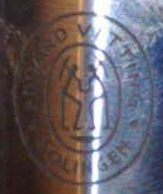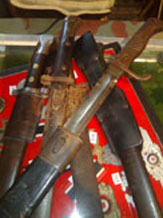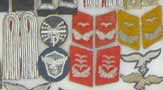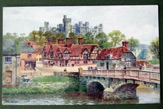 Arundel - The home of
GermanDaggerBuyers.com

German Dagger Sellers . com

German Dagger Sellers .com Occupies the first floor of Arundel Antiques Market.

Manager David Mattey has built his military Antiques business from these premises over a sixteen year period.

The bustling store is open seven days per week attracting discerning collectors from around the world.

Stock is for the most part obtained from veterans' families. German Dagger Sellers.com are committed to providing authentic artefacts.

David Mattey chairs a panel of the region's experts who are able to provide a detailed assessment of German Daggers and historic military souvenirs.

Perhaps it is time to have your collection of single item evaluated?
Address:

GDS.COM
Arundel Antiques Market Ltd
The Passageway
18 High Street
Arundel
BN18 9AB

Telephone
0044 (0) 1903-884602

Mobile
0044 (0) 7860-747027

VAT Registration Number
723556787

Email: enquiries@germandaggersellers.com

Please fill out the form provided below to insure a fast response to your enquiry.

Copyright © 2007. German Dagger Sellers. All Rights Reserved.